Kitchens
An Experienced Kitchen Remodeling Company Serving
Seabrook, TX
Increasing Comfort and Property Value
The kitchen is often the heart of any home, and at DMV Kitchen and Bath, we want you to fall in love with yours.
An upgraded kitchen, with high-end appliances, luxurious granite countertops, and custom cabinetry adds incredible value to your home. Even if you aren't in a position to sell your house, choosing the right kitchen remodeling company will enhance your everyday life in the house and encourage you to invite friends and family to gather more frequently. We know what homeowners just like you want, and how to achieve your dreams, no matter your budget, so we offer special pricing on essential kitchen furnishings such as beautiful new countertops, and more.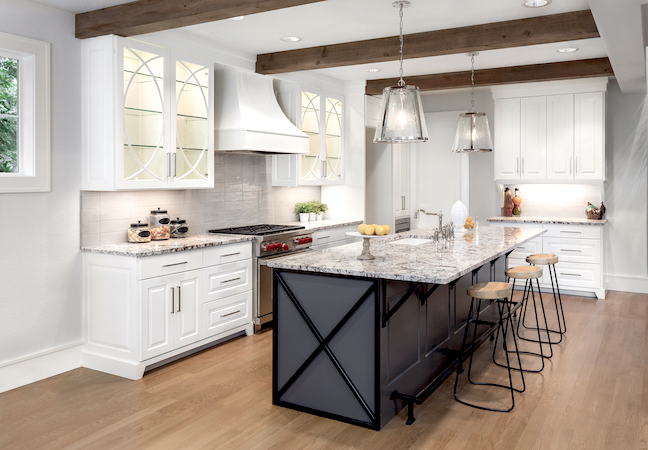 Expert Design, Incredible Product Deals
DMV Kitchen and Bath is the premier kitchen remodeling company in the greater Seabrook, TX area.
Our talented design team works with you to create a kitchen layout that suits your lifestyle, working with your budget to discover the perfect flooring and countertops you desire, as well as custom decorations, backsplashes, and other chef-inspired kitchen features. We can tie the colors and finishes into the theme of the rest of your house, making a cohesive aesthetic throughout the living space. Get in touch with DMV Kitchen and Bath today for exclusive deals and signature service you won't find anywhere else!