Workspace Design
Professional Home Office Design in
Seabrook, TX

and Beyond
The Home Office Design Experts
DMV Kitchen and Bath is ready to help you transform your space into the perfect working environment.
With more people working from home than ever before, the professionals at DMV Kitchen and Bath are regularly called upon to design and remodel home space into modern home offices and state-of-the-art classrooms. At DMV Kitchen and Bath, we can help you design the perfect floor plan for your home office or student classroom, with all the carefully arranged furnishings you need to be successful working or learning from home. From proper lighting and electrical outlets to robust wireless signals and sound-reducing strategies, DMV Kitchen and Bath is the perfect partner for transforming your home environment into the ideal home office or classroom.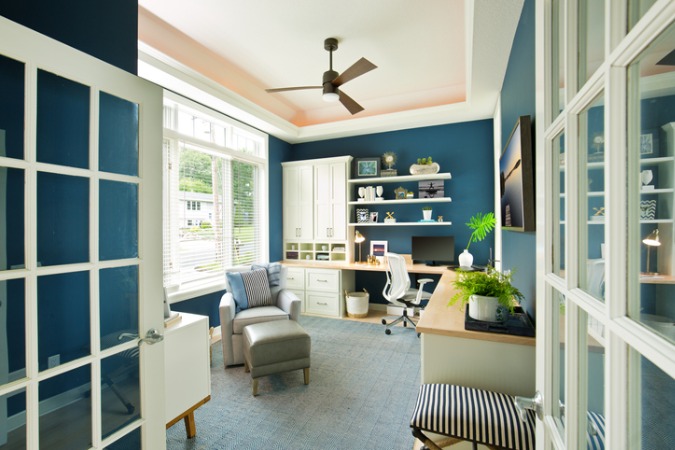 Converting Your Home into Office & Classroom Space
Our professional home office design team will walk you through all of your options in furniture, materials, furnishings, layout, and more.
At DMV Kitchen and Bath, we know how to design and build a space that is conducive to working and learning from home. These spaces need to be free from distraction while allowing you to clearly collaborate with your coworkers and classmates. The home remodeling experts at DMV Kitchen and Bath can show you how to make the most of your home office or classroom space without breaking your budget or ruining the ambiance of your home. If you're finally ready to get the professional home office you've always wanted, or if your children are struggling to learn from home, DMV Kitchen and Bath can help.