Bathrooms
A Trusted Bathroom Remodeler Serving
League City, TX
The Ultimate Private Luxury
At DMV Kitchen and Bath, we know that a great bathroom remodel can help you unwind and relax after a long day.
Adding a jetted garden tub or a spacious glass shower can make your home more beautiful and help you indulge. Or, turn a dim powder room into a lovely jewel box for guests to use, with brighter lighting and new plumbing fixtures. We install tubs, showers, tile, flooring, new sinks, and more. When you contact DMV Kitchen and Bath for custom kitchens and baths, we can meet with you to plan your design and bring your vision to reality. The bathroom remodeling possibilities are endless with DMV Kitchen and Bath!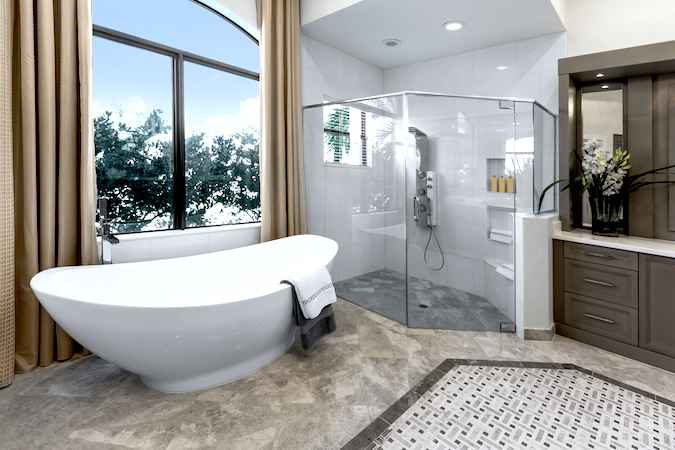 Matching Your Lifestyle and Preferences
Contracting a bathroom remodeler is a big undertaking, and at DMV Kitchen and Bath, we understand that a remodeling project can also be a very personal undertaking.
We respect the fact that our work affects our clients' living spaces and households, and we are careful to accomplish their goals as effectively as possible. Personalization plays a key factor in bathroom remodeling, and we do everything in our ability to really reflect the lifestyle of the owner in our work. From custom countertops to new standing showers, we work on every job with attention to detail and a dedication to perfection that makes a difference in the finished result.